Grand York Rite Sessions 2024
Companions, Sir Knights, Ladies, and Guests,
Please accept our invitation to attend the Grand York Rite Sessions for 2024. We will conduct the Annual Business of the Grand York Rite Bodies of Arizona and enjoy the fellowship of all in attendance.
This is the "Save the Dates" announcement for the the Annual Convocation of the Grand Chapter of Royal Arch Masons of Arizona, the Annual Assembly of the Grand Council of Cryptic Masons of Arizona, and the Annual Conclave of the Grand Commandery of Knights Templar of Arizona.
All posted items are in the planning phase and may change, except for the dates.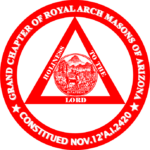 Thursday, August 8, 2024
Grand Chapter Convocation
Order of the High Priesthood
Installation of Officers
Holy Land Pilgrimage Dinner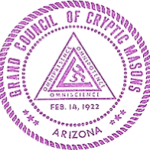 Friday, August 9, 2024
Grand Council Assembly
Order of the Silver Trowel
Installation of Officers
Grand York Rite Banquet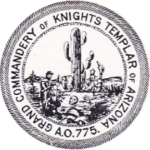 Saturday, August 10, 2024
Grand Commandery Conclave
Past Commanders Association
Installation of Officers