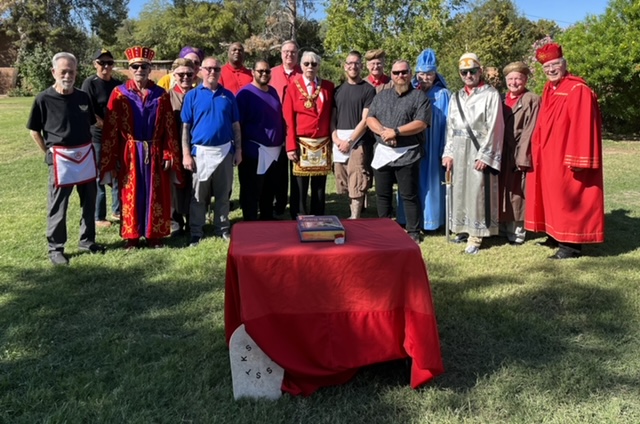 Outdoor Mark Master Degree
Oasis Chapter No. 15, Royal Arch Masons, held their
annual Outdoor Mark Master Degree on October 28, 2023, and advanced four
Master Masons to the Honorable Degree of Mark Master.
This
year we had perfect weather and truly outstanding food and
accommodations provided by Companion Russ Nichols who once again, shared
his beautiful home and spacious yard for the event.
We
were honored to have the Arizona Grand High Priest, Most Excellent
Companion Stephen Powlesland, and other Arizona dignitaries attend the
event and participate in the festivities.
All
four Candidates enjoyed their first York Rite Degree and plan to attend
the Past Master Degree to be conferred at Sun City Lodge No. 72 on
November 17.
Oasis Chapter No. 15 is very active and confers Chapter Degrees throughout the year.